These models stood out in Consumer Reports' testing
Shopping for a printer can be as tricky as buying a car. Between the countless features and hidden costs, it's easy to drive off with an ink-guzzling lemon, paying for your indiscretion for years to come with unwelcome refill fees and heartache.
Laser or inkjet? Regular or all-in-one? Auto-duplexing? These are just a few of the decisions you'll have to consider. To help you make a more informed choice, here are five of the best printers in Consumer Reports' latest ratings, all graded by our testers on nearly 250 data points.
Each model prints high-quality text and connects to devices such as laptops and smartphones over WiFi. To make sure the one you buy is no different from the one we've tested, we purchase every specimen that enters our labs from a retailer—just like you.
Before breaking out your credit card, you may also want to consult our printer buying guide and our report on the high cost of wasted printer ink.
Just the Words, Please 
Samsung
Xpress M2885FW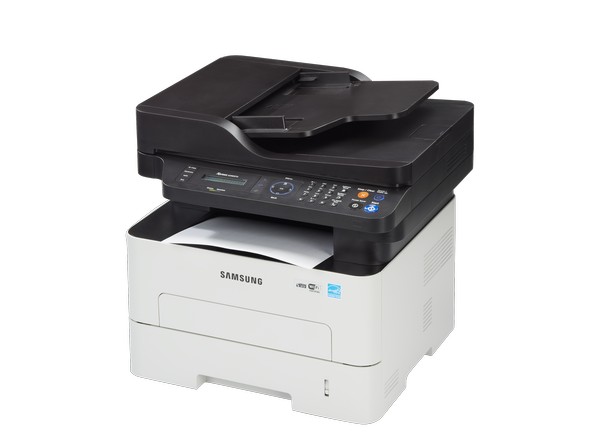 If you don't need charts, graphs, and color printouts, there's no need to pay extra for them. Like most laser printers, this $230 wireless all-in-one produces black-and-white text with excellent quality and speed.
And because toner is cheap and doesn't dry out like inkjet cartridges, the Samsung Xpress M2885FW won't hurt the bottom line much once you take it home. Our cost-of-ownership estimate adds only about $40 more per year.
A Home-Office Champ 
Dell
E525w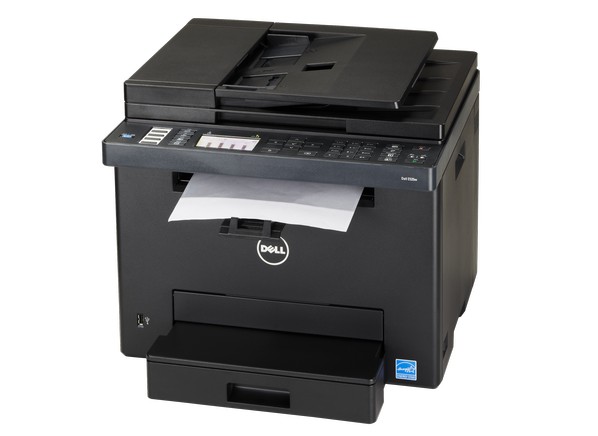 The top all-in-one laser option in our Ratings, the Dell E525w can print in black-and-white or color, and it receives excellent marks for the speed and the quality of the text, photocopies, and graphics it produces. It also delivers very good photos, which is atypical for a laser printer.
And, though priced at $330, it can be purchased online for considerably less. But don't forget to factor in the cost of ownership. When you toss in toner replacement and other maintenance, the Dell E525w could set you back $230 more per year, according to our estimates, which is a little high for a color laser.
Long-Term Savings 
Canon
Pixma G4200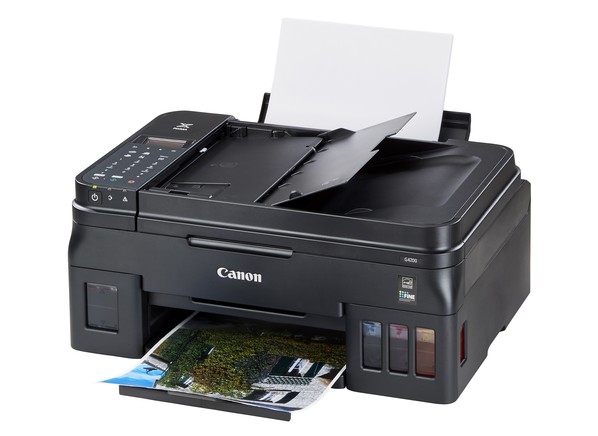 Don't let the $350 price scare you off. If you're shopping for an inkjet printer that's destined for heavy use—churning out memos, recipes, book reports, airline tickets, sports schedules, graphics-heavy school projects, and the like—the Pixma G4200 will save you cash in the long run.
As with other reservoir models, it dispenses with pricey replacement cartridges in favor of tanks that can be replenished with low-cost bottles of ink.
These inkjet models don't yet measure up to the super-crisp text and excellent graphics quality provided by laser printers, which is why the Pixma G4200 doesn't quite crack our recommended list, but the text, graphics, and photos it does deliver are just fine, our testers say, and it's hard to argue with the savings.
According to our estimates, the cost to keep this printer running is a paltry $10 per year in ink, compared with the $110 of the inkjet printer above.
Ideal for Tight Spaces 
HP
Officejet 200 Mobile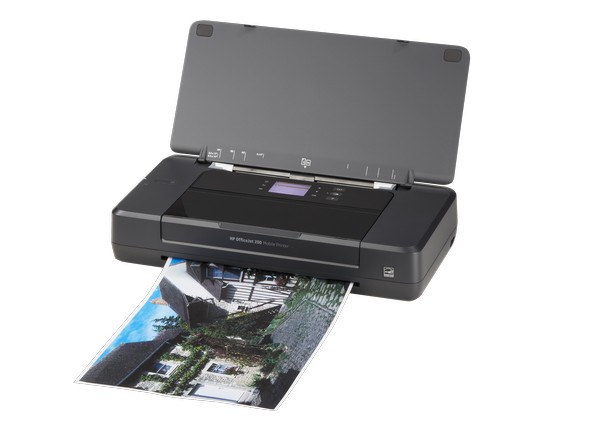 If you dread the thought of introducing a big ugly printer to your home décor, this $240 mobile inkjet model may put you at ease. Simple to close up and tuck away, it offers WiFi networking and can be powered by a plug or a battery (sold separately), making it possible to move the unit about the house.
A no-frills solution, the Officejet 200 Mobile doesn't have a scan or copy function, not to mention USB PictBridge for direct printing from cameras. The $120-per-year cost-of-ownership estimate is a slight drawback, too.
But the printer excels at producing graphics, offers up high-quality text and photos with admirable speed, and doesn't waste much ink to maintain the print heads. So, if portability is what you want, this is a smart option.
Shopping links are provided by eBay Commerce Network and Amazon, which makes it easy to find the right product from a variety of online retailers. Clicking any of the links will take you to the retailer's website to shop for this product. Please note that Consumer Reports collects fees from both eBay Commerce Network and Amazon for referring users. We use 100% of these fees to fund our testing programs.
Warning: file_get_contents(): https:// wrapper is disabled in the server configuration by allow_url_fopen=0 in /hermes/bosnacweb02/bosnacweb02af/b360/ipg.sbnotebookcom/wp-content/themes/goodnews5/framework/functions/posts_share.php on line 151 Warning: file_get_contents(https://plusone.google.com/_/+1/fastbutton?url=http%3A%2F%2Fwww.cjnotebook.com%2Fconsumer-reports-best-printers-buy-right-now%2F): failed to open stream: no suitable wrapper could be found in /hermes/bosnacweb02/bosnacweb02af/b360/ipg.sbnotebookcom/wp-content/themes/goodnews5/framework/functions/posts_share.php on line 151