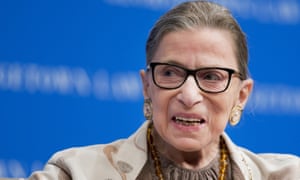 The supreme court on Tuesday sided with a Texas death row inmate who claims he should not be executed because he is intellectually disabled.
The justices, by a 5-3 vote, reversed a Texas appeals court ruling that said inmate Bobby James Moore was not intellectually disabled.
Justice Ruth Bader Ginsburg said in her majority opinion that Texas's top criminal appeals court ignored current medical standards and required use of outdated criteria when it decided Moore isn't mentally disabled.C That ruling removed a legal hurdle to Moore's execution for the shotgun slaying of a Houston grocery store clerk in 1980.
T0 read the entire article click here:  Supreme Courts
Warning: file_get_contents(): https:// wrapper is disabled in the server configuration by allow_url_fopen=0 in /hermes/bosnacweb02/bosnacweb02af/b360/ipg.sbnotebookcom/wp-content/themes/goodnews5/framework/functions/posts_share.php on line 151 Warning: file_get_contents(https://plusone.google.com/_/+1/fastbutton?url=http%3A%2F%2Fwww.cjnotebook.com%2F30119-2%2F): failed to open stream: no suitable wrapper could be found in /hermes/bosnacweb02/bosnacweb02af/b360/ipg.sbnotebookcom/wp-content/themes/goodnews5/framework/functions/posts_share.php on line 151